THANK YOU
WHOA LOOK AT YOU! I'M IMPRESSED! JUST SO YOU KNOW...YOU MAY USE THESE BEATS HOWEVER YOU'D LIKE, SO LONG AS YOU ADHERE TO THESE 3 THANGS:
YOU LIST "PRODUCED BY JACOBTHEWILLIAM" UNDER ANY & ALL PUBLIC RELEASES.

YOU SHARE WITH ME THE FINISHED VERSION OF THE SONGS YOU COME UP WITH OVER THESE BEATS.

YOU HAVE FUN & TRY EVERYTHING IN YOUR POWER TO REACH THE BILLBOARD CHARTS!
THANK YOU FOR your INTEREST. YOU MAY CONTINUE EXPLORING THIS WEBSITE TO AMUSE YOURSELF. ALSO, IT MIGHT BE IN YOUR BEST INTEREST TO CHECK OUT THE HOMEPAGE WHERE MY ACTUAL CATALOG OF INSTRUMENTALS RESIDE.
SIDE NOTE 1: All instrumentals we upload to our online stores (and give away on our FREE BEAT TAPES) will have an audible, verbal "tag" that periodically repeats on top the beat throughout the entire length (or at the beginning of each beat as is the case on our FREE BEAT TAPES). This is only to protect ourselves from piracy or any other methods of illegally stealing the use of our copywritten work. The tag will remain on the beat if/when you utilize our free download option, in addition you will be downloading a poor quality audio file [.mp3 160 kbps bitrate] to be utilized as a demo version only to write to. It is important to keep this in mind. Furthermore, the tag will be removed upon purchase or lease and purchaser/leasor will be provided a downloadable beat of the highest audio quality[.WAV file at 24bit, 48k.].
SIDE NOTE 2: All instrumentals we offer on this website and on all other platforms have not been mastered. This is intentional to simply allow you to easily record vocals on top & still leave an additional bit of headroom in case you plan to get it mastered in the future. This is very important. Ideally, it is good practice to keep about -6db minimum of headroom. This will allow any mastering engineer to do their job most effectively. If you have any questions/concerns regarding a mix of a beat, or need help mixing any song, please contact me directly at jacobthewilliam@engineer.com & I'd be happy to help in any way that I can. Your satisfaction will always be important to me.
& HAVE FUN, ALWAYS!
If you require any more information or have any questions about our site's disclaimer, ple&se feel free to cont&ct us by email at j&cobthewilli&m.BEATS@gmail.com. Our Disclaimer was generated with the help of the Disclaimer Gener&tor.

Discl&imers for Jacobthewilliam & HIS CATALOG OF UNIQUE BEATS

All the information on this website - https://www.jacobthewilliam-beats.com/ - is published in good faith and for general information purpose only. However, any audio recordings uploaded to this site has been processed by the United States copyright office. & is subject to any persecution.

YOU MAY NOT USE ANY AUDIO RECORDING, IMAGE, VIDEO, OR COPYWRITTEN MATERIAL PUBLISHED TO THIS SITE WITHOUT THE WRITTEN CONSENT OR PERMISSION OF JACOB WORLEY [JACOBTHEWILLIAM]

Jacobthewilliam & HIS CATALOG OF UNIQUE BEATS does not make any warranties about the completeness, reliability and accuracy of this information. Any action you take upon the information you find on this website (Jacobthewilliam & HIS CATALOG OF UNIQUE BEATS), is strictly at your own risk. Jacobthewilliam & HIS CATALOG OF UNIQUE BEATS will not be liable for any losses and/or damages in connection with the use of our website.

From our website, you can visit other websites by following hyperlinks to such external sites. While we strive to provide only quality links to useful and ethical websites, we have no control over the content and nature of these sites. These links to other websites do not imply a recommendation for all the content found on these sites. Site owners and content may change without notice and may occur before we have the opportunity to remove a link which may have gone 'bad'.

Please be also aware that when you leave our website, other sites may have different privacy policies and terms which are beyond our control. Please be sure to check the Privacy Policies of these sites as well as their "Terms of Service" before engaging in any business or uploading any information.

Consent By using our website, you hereby consent to our disclaimer and agree to its terms. Update Should we update, amend or make any changes to this document, those changes will be prominently posted here.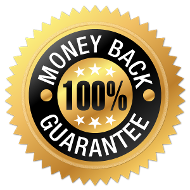 © Copyright Jacobthewilliam.BEATS DIFFERENT